Bio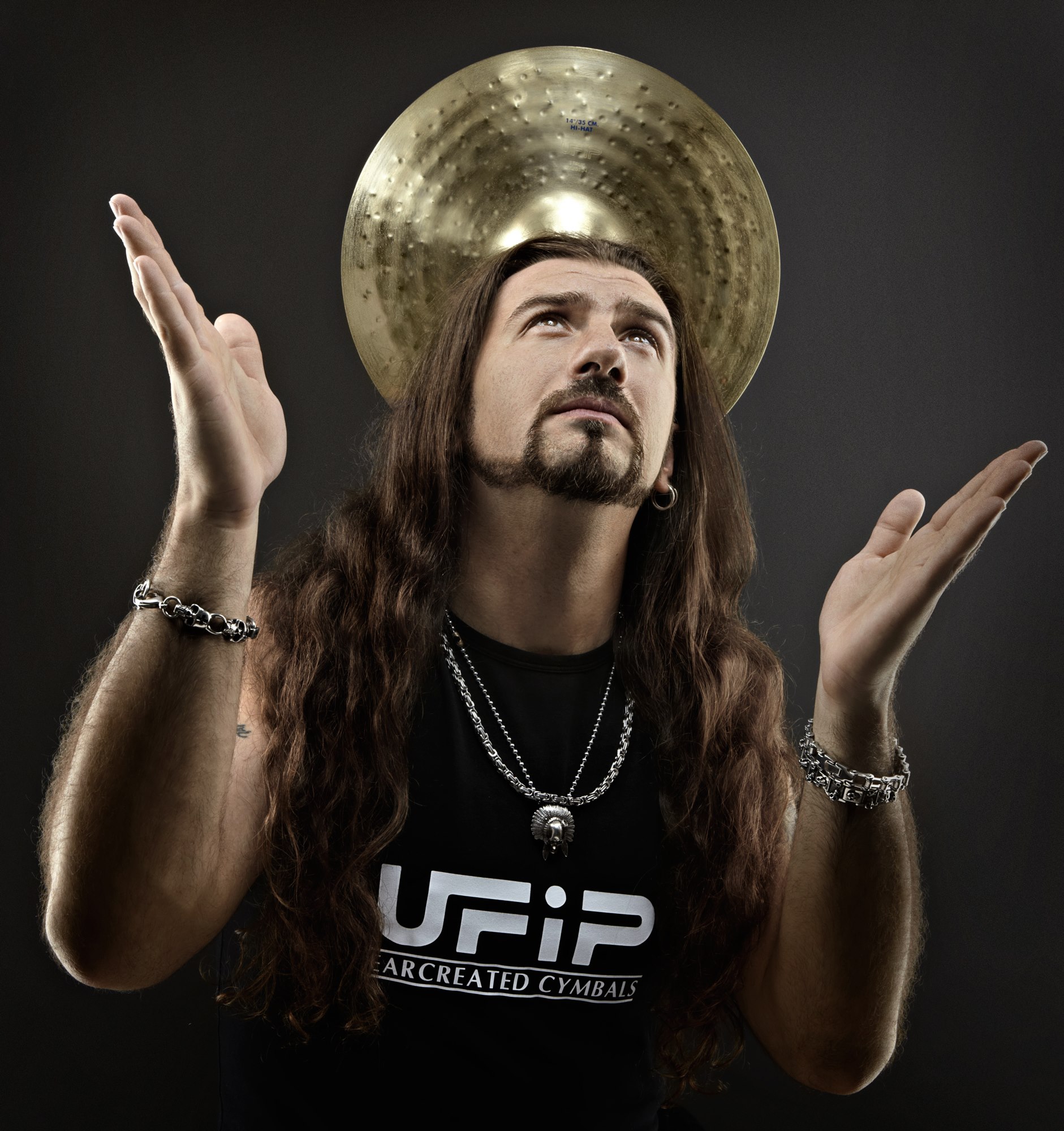 Born in Torino, Italy, Gee began playing the drums at the age of fifteen. Right from first day of Gee's drums journey, he  started to learn the art of the double kick drums style immediately. In 2005, after graduating from the NAM Academy in Milano, he became a drum teacher specialising in Rock and Metal. Gee has been listening to Metal music his whole life and has developed a strong passion for many style of the genre. In the past, he has played with metal acts such as Braindamage and Kill Ritual, who have helped sharpen his skills and aquired the experience he needed to join DragonForce. A lover of Italian cuisine, Gee is very passionate in studying all aspects of extreme drumming, from modern techniques to the ultimate expression of this percussive instrument. He loves to experiment and improve his drumming skills everyday, while teaching his passion to his numerous students in Italy and all around the world. He considers himself as an open minded drummer and for him, the study of the drums techniques has NO LIMITS, like his actual drumming.
CURRENT MAIN LIVE AND STUDIO EQUIPMENT

Mapex Drum kit
– Saturn IV (Maple, Walnut)
Kicks: 22″x 18″ x 2
Rack Toms: 8″x 8″, 10″x 8″, 12″x 9″, 13″x 10″
Floor Toms: 14″ x 14″, 16″ x 16″
Snares: 14″ x 5,5″ Black Panther Brass / 14″ x 5″ Black Widow Maple / 14" x 6,5" Black Panther "Phat Bob" / 14" x 6" Black Panther Design Lab "Cherry Bomb"

Dixon Hardware "The Dragon's Cage"

Czarcie Kopyto
"'Monolit'" Kick Drum Pedals – DragonForce Limited Edition.

UFIP Cymbals
Crash 18″ Bionic Series
Crash 19″ Bionic Series x 2
Crash 20″ Bionic Series
China 18″ Bionic Series
China 19″ Bionic Series
Hi Hat 14″ Bionic Series
Ride 20″ Bionic Series
Splash 10″ Bionic Series
Splash 10″ Bionic Series
Experience Blast Crash 18″
Experience Blast Crash 19″

Evans Drum Heads
Batter heads: Hydraulic Black 8", 10", 12", 13", 14", 16", 22"
Resonant heads: Resonant Black 8", 10", 12", 13", 14", 16"
Snare Batter: Onyx Black 14"
Snare Resonant: Hazy 300 14"

Promark Drum Sticks
: 5B Activegrip Model Gee Anzalone DragonForce

Roland
TM-2 Module Trigger
Roland Triggers RT30-K x 2, BT-1

Samson
: DK707 - 7 Piece Drum Mic Kit + CO3